1770 Scooteroo Motorcycle Chopper Tours –

CLOSED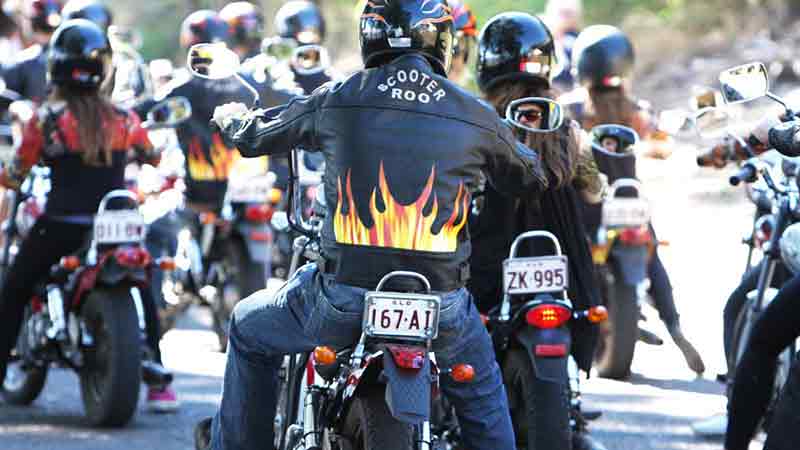 THIS BUSINESS HAS PERMANENTLY CLOSED DOWN. The 1770 Scooteroo Motorcycle Chopper tour goes out every day (with free pick ups around Agnes Water), and you can experience an exhilarating ride with speeds of up to 80km/hour, spotting wallabies and kangaroos from your own chopper. Then enjoy the spectacular views over the ocean in the dream location of the Town of 1770. Ride your own motorbike and have the trip of a lifetime!!
Scooteroo tour of Agnes Water and 1770
Join the scooteroo tour of Agnes Water and 1770. Minimum 4 riders, maximum 10 riders per tour. Payment: Only $85 per rider. We will process a booking deposit $15 to secure your booking, the balance of $70 is paid in cash or card at check-in)
Scroll down for F.A.Q's
FAQ Scooteroo Chopper Tours
Are Scooteroo choppers easy to ride?
FAQ Just twist the throttle and off you go! These scooteroo chopper style scooter bikes are automatic to make it easy to explore Agnes Water & Town of 1770 on the Discovery Coast. Everyone will be taken around the training track to ensure they are competent to ride on the road. If you're not sure, you can always ride "koala" on the back of a guide's bike.
Do I need a motorcycle licence?
Not at all. You only need a car drivers licence to hire one of the choppers. But if you have a motorbike licence, that's fine too.
Provisional and learners permits are okay too!

What do I need to bring?
Please wear long pants, enclosed shoes and sunglasses. Other than that they provide your helmet, stick on tattoos, all photos for free and a really cool flamed leather jacket!! Bring some cash for snacks in 1770.
Do you guys have any group discounts?
If you've got a large group, please just let us know and we might be able to organise a group discount. We will need to know how many people and for which date. (minimum group is based on 10 people or more)

What's the age requirement?
You must be 16 and older to ride your own bike. 8 years old and over to ride on the back as a "koala". Please call us if you've got anyone under the age of 16 and we'll organise this for you.
I'd love to do a private tour for a special occasion…
If you'd like a private tour, please just let us know what dates and for how many people and we'll organise it all for you.KIND 
Somewhere lovely to stay in Agnes Water
If you're looking for somewhere to stay in Agnes Water with a variety of wildlife including native turtles,
try The Lovely Cottages.
Prices subject to change at any time without notice.
Prices may not be valid for peak times.
Updated 1/9/2021